How we help
We're here to give you personalised care when you need it,  at any stage of your illness.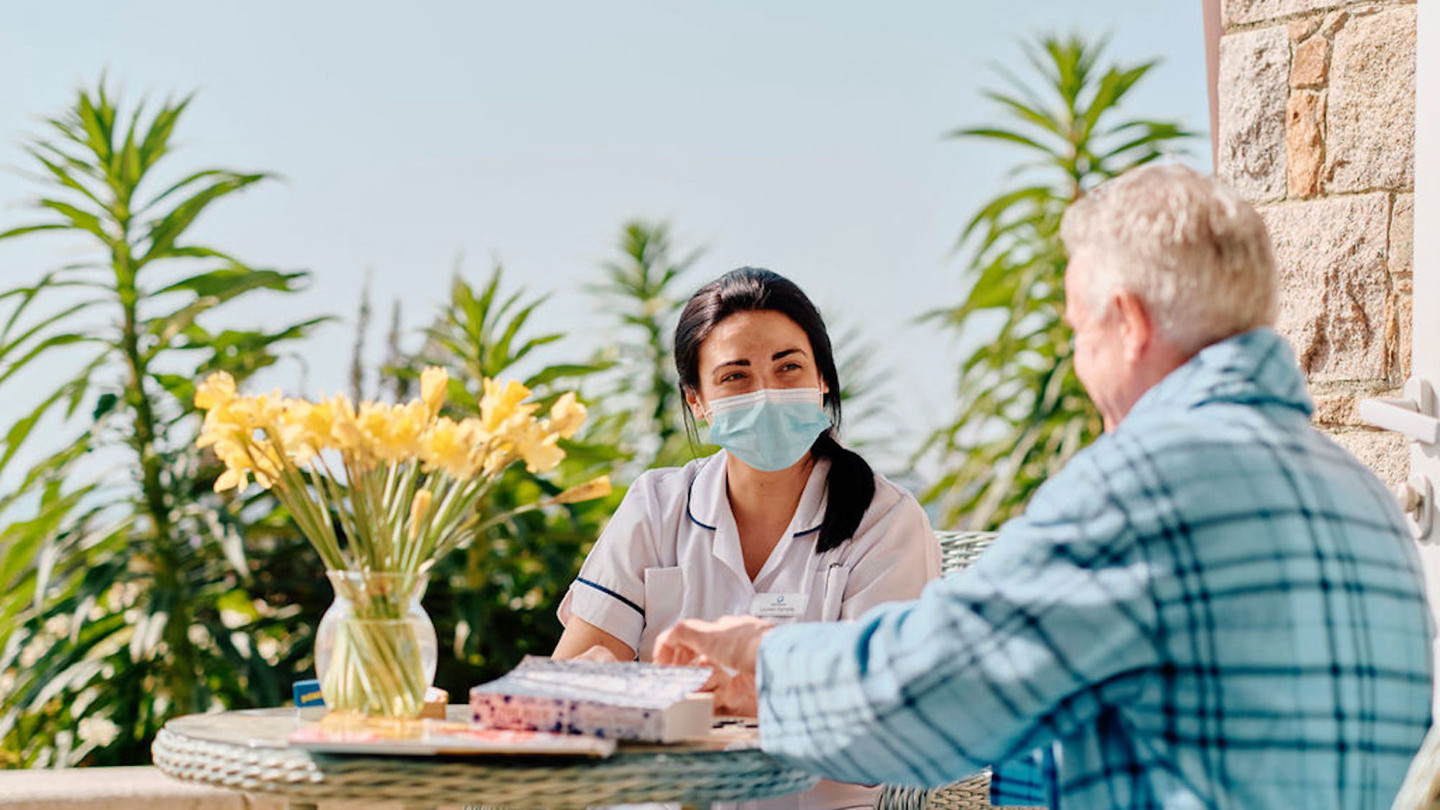 There are various reasons for patients being admitted to the In Patient Unit.
These include:
Assessment of your needs allowing staff to listen to your concerns about your illness and plan care that suits the goals you want to achieve

Managing symptoms that are particularly complex and have been difficult to control at home

Rehabilitation to help you adapt to changes and remain as independent as possible

Planned respite to provide a break for you and your carer so you can return home and continue to live life as fully as possible

Care as your illness progresses towards the end of your life. Over a third of patients admitted to the In Patient Unit go home after a stay. Some people may chose to spend their final days in Hospice and in this instance our aim is to enable our patients to enjoy the highest quality of life possible for whatever time remains.