Hospice 2 Hospice half marathon returns with new sponsors for March 2023
---
Thursday 29 Sep 2022
---
Registration has launched for the 2023 Hospice 2 Hospice half marathon, proudly sponsored by financial services firm EY. The half marathon will take place on Sunday, 26 March next year in aid of the specialist care provided by Jersey Hospice Care.
Event organiser, Rai Fulton, said: "The first Hospice 2 Hospice half marathon in 2021 was originally going to be a one-off fundraiser, but with such a good take up and feedback from runners – and amazing funds raised for Hospice – we knew it had to become an annual event. We're delighted to have EY as our sole sponsors for 2023 and make the event bigger and better for everyone involved."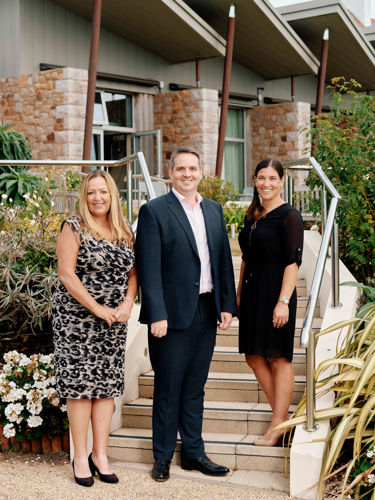 The last run in March 2022 saw over 250 runners take part and raised £20,000 for Hospice. The funds helped the charity provide specialist care to their patients and support the people close to them too. Organisers are encouraging people start their training early and sign up for the next run in plenty of time.
Francis Malaspina, a Partner at EY in Jersey, said: "We are delighted to be the new sponsor of the Hospice 2 Hospice half marathon. The Hospice work tirelessly to provide vital care to people in Jersey with life limiting illness and invaluable support to their families. We are excited to work closely with the Hospice to raise the profile of this event to make it the biggest yet and raise much needed funds to support the Hospice's work. 
"The positive impacts of running for both our physical and mental health are well-documented, so it's a great opportunity for members of the local community to lace up their running shoes, while supporting such a great cause. Making sure our people look after their health and wellbeing is so important to us, so we are pleased to be able to support an event that aligns with this and contributes to our local community's wellbeing too."
Registration for the Hospice 2 Hospice half marathon is £27 for individuals and £45 for a two-person relay. Runners can sign up at www.jerseyhospicecare.com/events. The marathon starts at the charity's fundraising shop in St Ouen, loops around the stunning country lanes nearby before heading through St John to the finish at Hospice, Mont Cochon.